House of Cards Table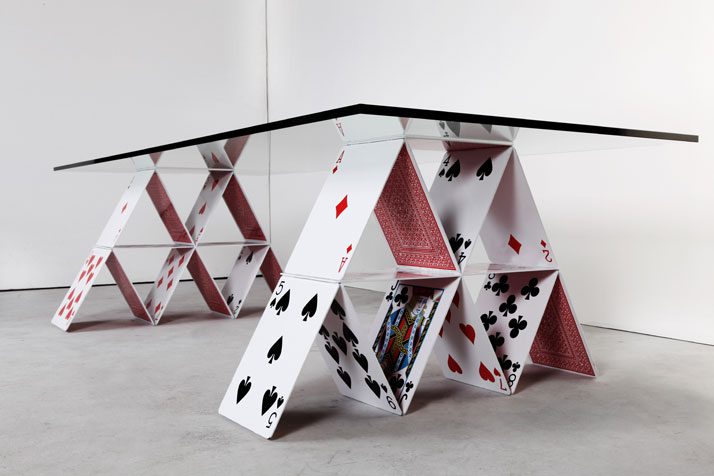 Even if you do not like playing cards, at least once in your life you have tried to use them to build a castle as high as possible. Although many people had the impression it is a failing project, the original House of Cards Table resulted of the inspiration of the Brazilian designer Mauricio Arruda. As you can see from the photos, the table has a glass top supported by legs in the shape of special playing cards, placed in such way that they simulate a castle.
Arruda himself explains that for creating this extravagant piece of furniture a laser cutter has been used, a process that enables precision cuts and by which it was possible to create a deck of cards in a 13:01 scale. Subsequently, each piece with a different figure printed on it, was welded to the other so that they finally create a two-storey building on which was fixed the glass. This very nice table can accommodate 6 to 10 people.
This is a piece of furniture suitable for any interior design, from classic to modern: in the first case it is able to lighten the environment by giving a touch of freshness, in the second case it is perfectly suited thanks to its original linear style and detail.